Promethean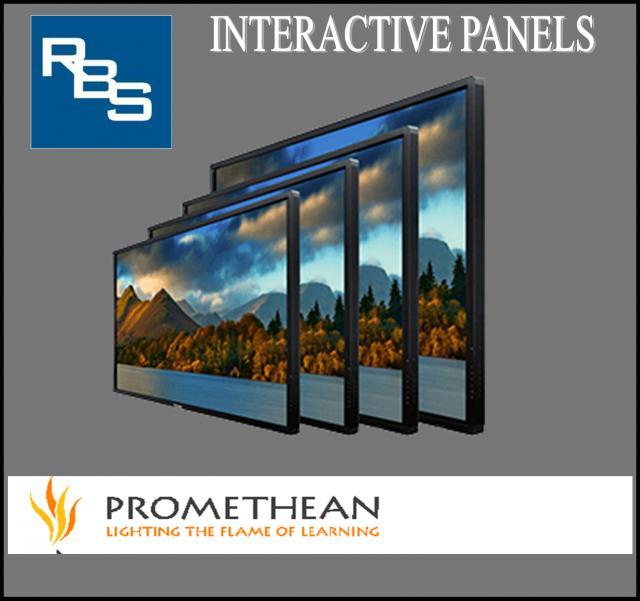 Promethean is a world leader in the rapidly growing global market for interactive learning technology.
The ActivClassroom by Promethean is an integrated system of hardware, software, content, training, resources, and support designed by educators for educators.
Durability: The Promethean interactive whiteboard is designed to have a 15 year useful life expectancy. The Promethean ActivBoard can be scratched with a sharp object or hit with a hammer and will still operate.
Results: The ActivClassroom is proven to improve instructional results. Dr. Marzano's research, (a 2 year study of 4,913 Students of 123 teachers in 73 schools, across 36 districts) has demonstrated the Promethean ActivClassroom can improve student achievement on average by 16 percentile points.
Software: Promethean's ActivInspire and ActivOffice software allows teachers to use one program to manage all of the technologies in the ActivClassroom..
Community: ActivClassroom educators are supported by a network of more than 1 million teachers around the world through www.PrometheanPlanet.com .
Free Content: Promethean Planet has over 50 thousand free lesson plans and activities for teachers to use in the classroom. More than all other hardware companies combined.
Content: Many of the world's best educational resource providers like Scholastic, Brain POP, McGraw-Hill and Pearson choose to deliver their content through Promethean's ActivClassroom.
Resources: Professional development: We train teachers how to make The ActivClassroom work for them not just how to use a bunch of tools.
Focus: Promethean is created by teachers for teachers.
Efficiency: The ActivClassroom saves time. Assessments are done real time and can be exported to Excel spreadsheet and imported into GradeBook.
Return on investment: This system will increase efficiencies in teaching and increase academic achievement.
Flexibility: Your ActivClassroom is custom designed to fit your teaching preference and the students learning style.
Integration: All of Promethean's products are designed to work together seamlessly.
Warranty: We stand behind our product with a 5 year warranty.
Support: Multiple Business Systems provides a single point of contact for all support. From project management, installation, training, and on-site repair
"one call solves it all."